Prisha, the world's youngest yoga teacher, shows us not only the list of achievements but also all the awards she has won.
Prisha, 13, is a 8th standard student at Meena Shankar Vidyalaya, Tirunelveli. Blindfolded and holding a banknote in front of him, he recites the banknote and its serial numbers with perfect accuracy. Even if he puts a card with a letter in the boxes with his eyes closed, he reads what is in it correctly.
We spoke to Prisha. Elegance in speech. When asked what your friends would say to you after achieving so many achievements, he laughs, "All my friends always tell me that my achievements make them happy. They all look up to me as a role model. All my relatives who talk to me praise me as a "child of God"."
Also, "You too should learn yoga. Only then will you know your strength. If yoga is made a compulsory subject in schools and colleges, the next generation will be assured of a disease-free life," he says. She says that it is a great honor to have subjects about her included in the syllabus for competitive exams like IAS and IPS. "God is so powerful," he says to a man who holds three doctorates, what makes him feel that he is now the world's best role model, one of the world's top 100 kids, and a child genius. It is a matter of pride that she is currently the ambassador of the World Women's Association.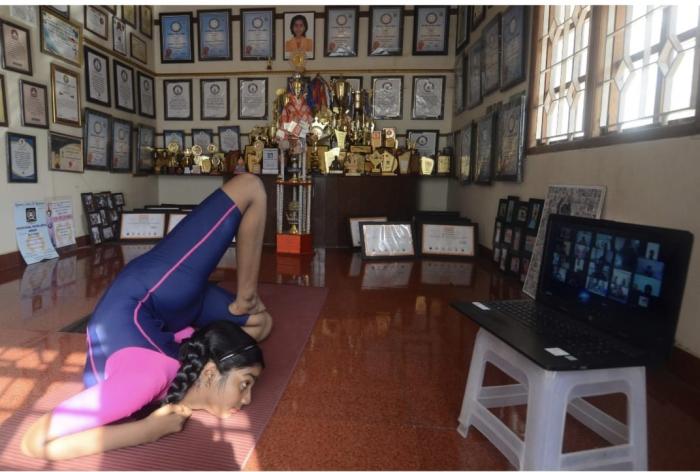 We spoke to his mother lawyer Devipriya about his achievements. "One day my mother and I were doing yoga. Prisha was a one-year-old child at that time. Seeing us doing yoga, she too started doing yoga by moving her arms and legs. She did everything very easily. After that, we all realized that Prisha had some special talent. After that, yoga, swimming, I taught her skating, dance etc. and she excelled in each of them.
Prisha has set 70 world records so far, such as doing yoga while practicing swimming and riding a bicycle with her eyes closed. Appreciating all this, the Global University has given the certificate for making the most world achievements in the world. The Central Government NCPCR has also issued the World's First Youth Yoga Teacher Certificate. US and Indian universities have honored Prisha with three doctorate degrees, the first in the world.
New Jerusalem University awarded him a doctorate at the age of 9, making him the first in the world to receive a doctorate at such a young age. The World Tamil University of America conferred a second doctorate on Prisha at the age of 12, and the Indian Empire University a third.
He conducts free yoga awareness camps in Tamil Nadu and Pondicherry for AIDS Home, Blind School, Old Age Home, College, Police and NCC students in Tirunelveli.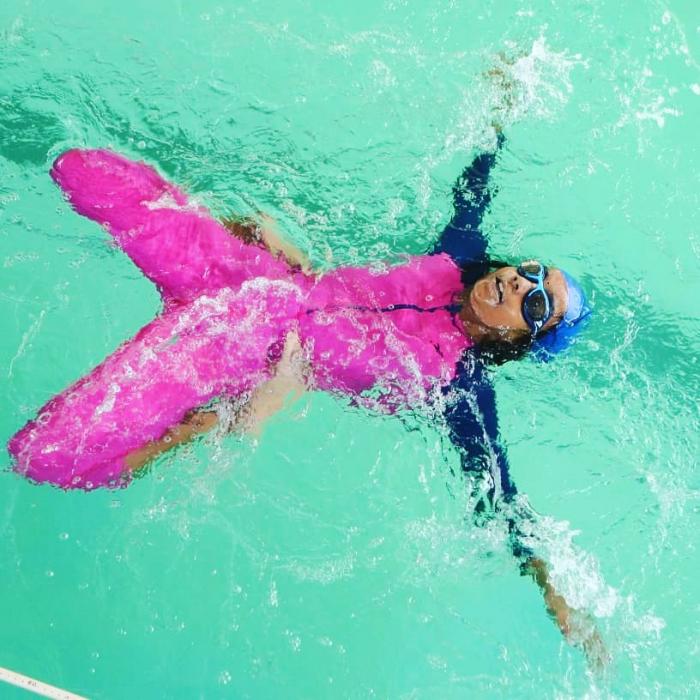 For the past 5 years, he has been conducting free yoga classes for the students of the school for the blind. His blind student Ganesh Kumar has set a world record in yoga. We have been amazed many times by Prisha's amazing talent. He has set a world record by riding a bicycle on the national highway with his eyes closed. He has achieved world records by solving Rubik's Cube blindfolded in yoga, reading, writing and writing with both hands. He skates blindfolded and knocks the ball around. He has also achieved world records by swimming under water in various types of yoga. He has also won gold at the state and national level in crossbow shooting.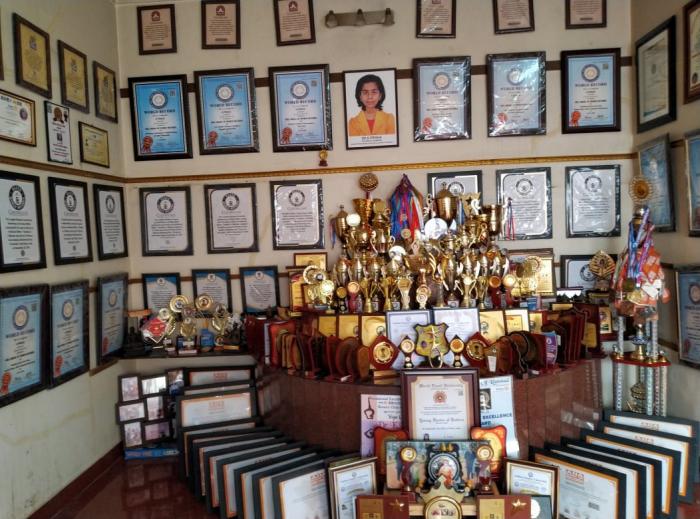 He has won a blue belt in karate and won a gold medal in the All India Karate competition. Prisha has also written a book titled "Yoga- Let's do it today… Enjoy it". In this he has written pranayama, surya namaskar, simple asanas and asanas to prevent diseases like diabetes, blood boil, asthma etc. This book has been selected for "India Prime Award".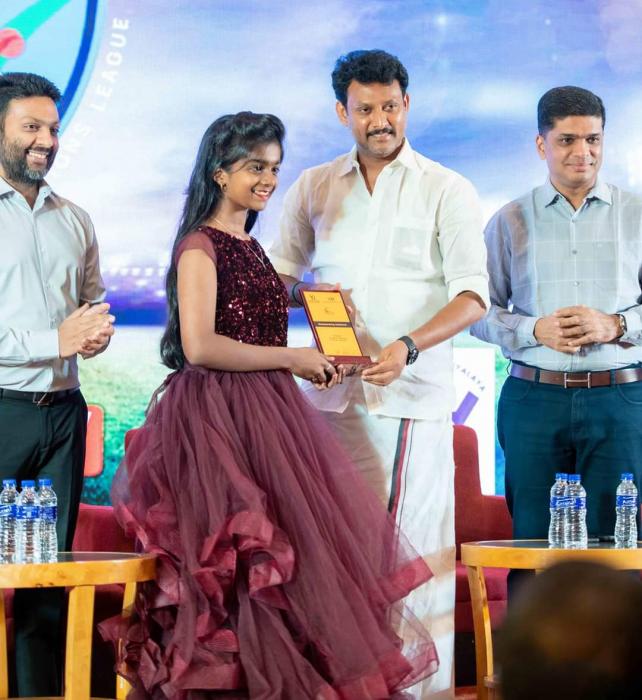 Moreover, he has represented India in international yoga competitions held in Malaysia and Thailand and has won gold medals, trophies and world champion titles in various categories and has brought pride to India. After this, he has been honored with the title of Yoga Little Star in Malaysia. Prisha's mother says, "We are proud to have been invited as a referee for the National Youth Festival 2020-2021 Central Government Yoga Competition and as a special invitee for the Sports Ministry, Nehru Yuvakendra Yogasana Competition.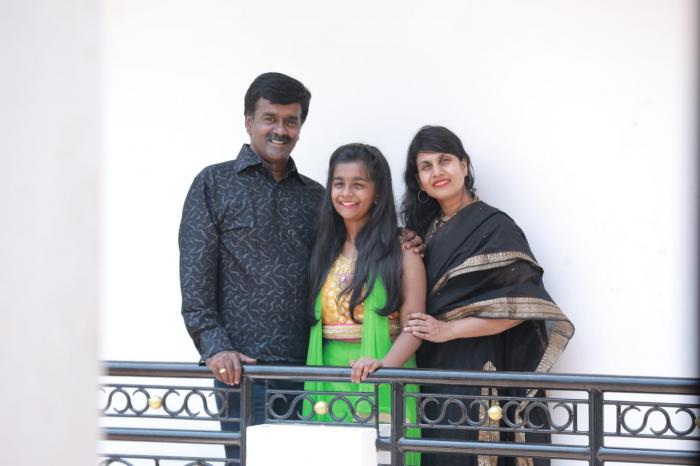 Prisha's awards include Yoga Rani, Yoga Gala, Yoga Sri Yoga Ratna, Asana Sri, Little Yoga Star, Bharti Kanda Innovator, Mother Teresa Award, Success Award, Abdul Kalam Award, Lifetime Achievement Award, Peace Award, Young Achiever Award, She Among the awards, he has received various awards like Little Champion Award.
Prisha's father Karthikeyan said, "I have been the first person to be with Prisha for all her achievements so far. I will continue to support her in all her endeavors. Her wish is that Prisha's skill in yoga should be used for good in the society. I will do it," says Prisha's father Karthikeyan.
– Contact: gandhiraja.g@hindutamil.co.in